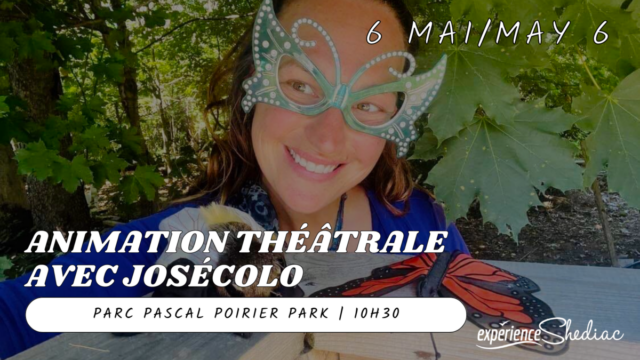 Josécolo offers a theatrical animation session for children in which different themes can be addressed and explored. In these interactive workshops, Josécolo and the group she animates live a unique adventure. The children participate in improvising the story by moving and using their imagination.
Through theatrical activities, Josécolo transmits values such as love of nature, respect for the environment, protection of living beings, the benefits of plants...
Participants can bring a towel or a yoga mat
This activity is best done outdoors, but it is also possible to do it in a large indoor space.
Duration 30 to 45 minutes
Free !