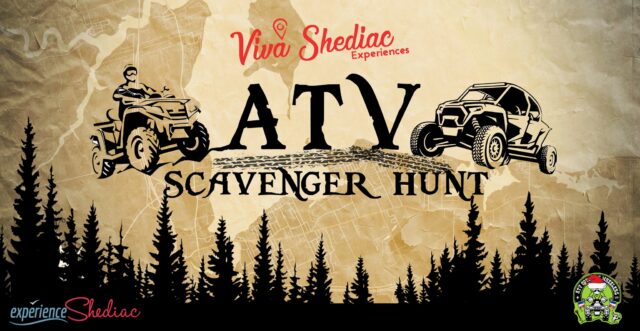 The Town of Shediac and Viva Shediac are hosting an ATV Scavenger Hunt featuring the mystery of Tim McCarty!
Meet us at the Old Shediac Shelter site between 10 a.m. and 3 p.m. on Saturday, January 21st.
We are partnering with local businesses to bring you a fun day, complete with a live band and bond fire at the Pascal-Poirier Park.
The best part? This activity is a fundraiser for your club to buy a groomer. You can participate by giving a donation for the amount of your choice.
ACTIVITY DETAILS:
You will receive a map with the approximate location of all clues.  All the clues will be noticeable from the trail.  The map will cover the area of the Scoudouc, Shediac and Downtown Shediac (where ATV's are allowed).
Each clue will give you some insight into who is responsible for the mystery of Tim McCarty.  Take note of them!
At the end of the scavenger hunt, you will have to choose the right person responsible for his disappearance out of multiple suspects.  Pick the right one!