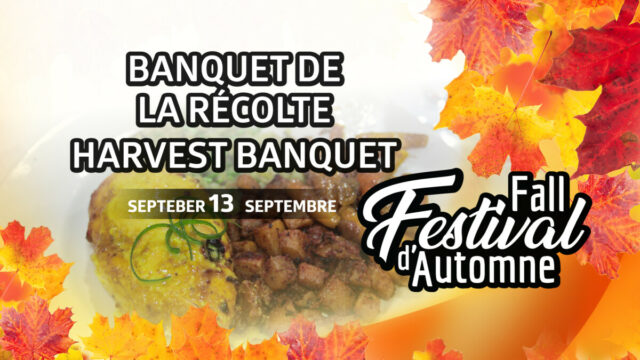 🌾🍂🍁 Join Us for a Bountiful Harvest Banquet! 🍁🍂🌾
As the warm hues of autumn paint the landscape, the Shediac Community Garden is trilled to invite you to a celebration of nature's abundance at the Harvest Banquet!  Enjoy a 4-course meal prepared by Culinary Artist Alesha Fredricsen "Seaside Grazing".
Entertainment:
Anica (Canada's Got Talent)
Tinisha Daigle
Armand Dionne
Philippe Desjardins
Ticket : $65.00
Tickets will be on sale at Jean Coutu Shediac on October 1st, 2023
You can also call 506-871-9508 to reserve your spot!