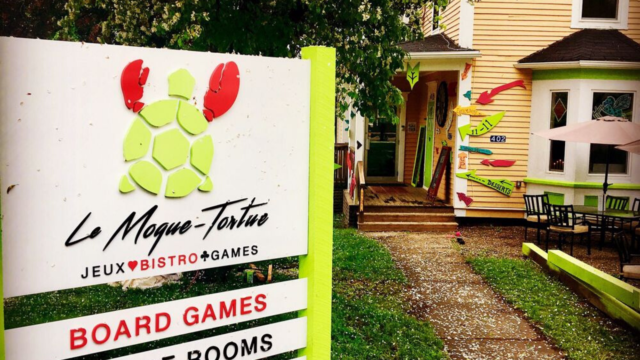 Being safe is most important right now, but a good brain workout does a body good. Join us on Facebook Live Mondays at 7 pm for our weekly online TAKEOUT TRIVIA!
How it works:
1. Get two devices (phone, iPad, computer, etc.)
2. Download the app: Kahoot! and log in with your FULL REAL names (no prizes for nicknames or pseudonyms!)
3. At 7 pm we will be doing a live stream on Facebook and we'll provide everyone the PIN codes to participate. You can log in from home or from Le Moque-Tortue's parking lot.
4. We'll do a series of four times rounds and declare THE WINNER! As per usual, we'll be handing out a $50 (virtual) gift certificate.
If you're feeling hungry please call us for some delicious take out and we can all see who this week's winner will be!
Good luck everyone and as always we're taking suggestions for next week's themes!