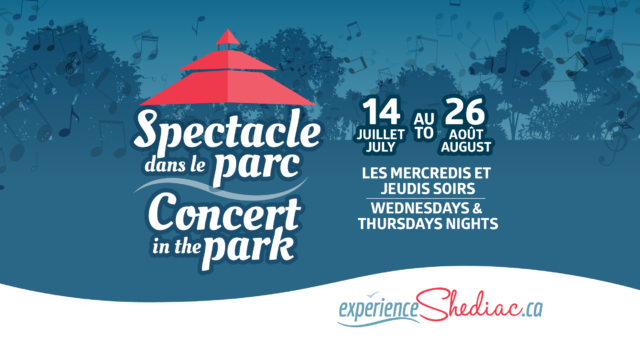 The stage at Pascal Poirier Park will feature local music groups and artists every Wednesday and Thursday evening in July and August.
*Physical copies of the schedule are available at the Multipurpose Centre and Town Hall.
Free admission
Procedures related to COVID-19
Physical distancing is required
Hand disinfection before entering site
Limit number of people on the site. First come, first served
Each spectator must undergo a passive screening for COVID-19
Information will be collected on entry to the site.