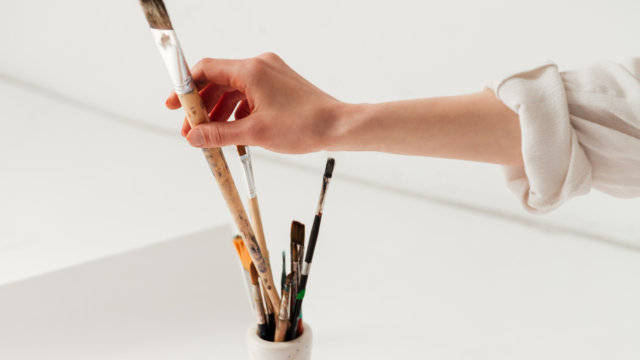 Allow yourself to experiment, discover and create painting and drawings with artist Lucie B. Bellemare.A visual arts creativity workshop in French will be held during the March break. With material that you have at home!
Due to the current COVID-19 situation, the workshop will be offered online. A link will be sent to participants.
Registration for the workshop is free (registration will be open from February 17):
Cultural mediation project in collaboration with the Town of Shediac, the Beauséjour Family Crisis Resource Centre and the Association acadienne des artistes professionnel.le.s du Nouveau-Brunswick.
Who is Lucie B. Bellemare? Lucie B. Bellemare is a visual artist and creative facilitator from Prince Edward Island. She graduated in Visual Arts and has about 20 solo exhibits as well as having participated in several group exhibits all over Canada. She also offers workshops focused on creativity where paint and other mediums are used to facilitate the creative expression, personal introspection, discovery and artistic potential of participants. She brings together people of all ages in a variety of settings: school, tourism, business, or sport groups.