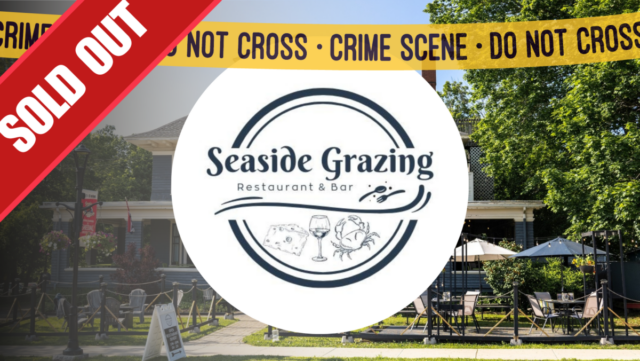 Everyone is a suspect! Can you figure out who did what?
Enjoy a night of mystery and delicious dining with Seaside Grazing. For groups of 10, we'll serve prime rib dinners while you and your friends solve the mystery!
The theme is "MURDER IN THE ROARING '20s."
Ticket cost: $64 per person (groups of 10 = $640 plus tax and 18% gratuity) and advance reservations are required!
BONUS: Special rates for hotel rooms are available! ✨
Book now at www.seasidegrazingco.ca/bookings 📲