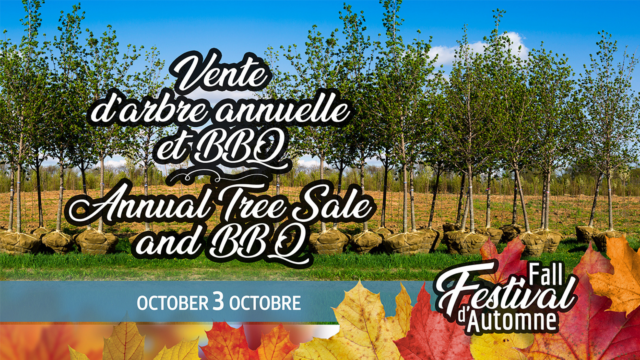 As part of the Fall Festival, the citizens of Shediac are invited to participate in the Annual Tree Sale. This year, the sale will take place in the Shediac Multipurpose Centre parking lot. Below are the details for the sale:
The tree sale is for Shediac residents only;
A limited number of trees will be sold;
One tree only per residence;
Trees are $20 each; Cash only;
To purchase a tree, an ID showing residential address will be requested;
No delivery service will be provided;
Vestiaire St-Joseph will hold a BBQ to raise funds to purchase food and help the organization continue to offer its services.