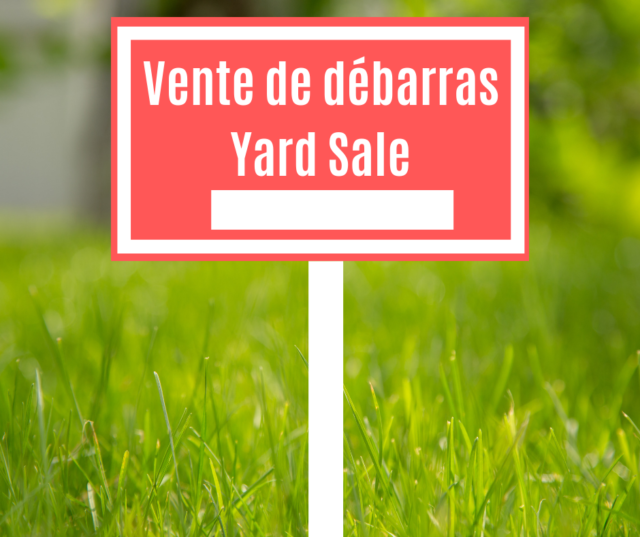 A Community Yard Sale will take place on Saturday, September 28, just before the Special Fall Collection.
Between 8 a.m. and 3 p.m., the residents of Shediac will be able to sell their unwanted items.
Those interested must register before September 24 to be featured on the road map that will be available in local businesses and on the municipality's website.
For the map:  CLICK HERE
This event will have a registration fee of $5 (per residence).