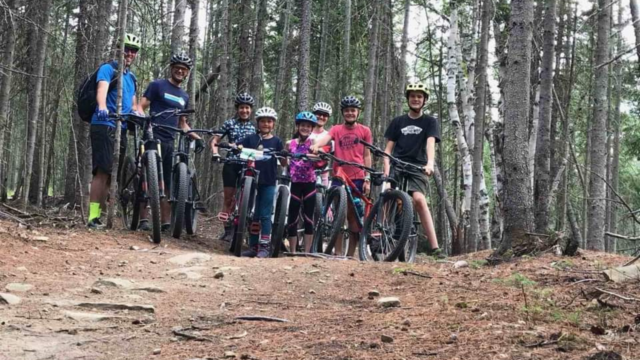 As part of the Falls Festival, the APASOA is pleased to welcome you in their nature trails in Shediac.
This activity caters to all riding skills. We will have three groups. BEGINER (Able to ride through natural obstacles at slow speed and appreciates breaks), INTERMEDIATE (some experience with riding in natural trails and looking for a fun adventure) and EXPERT (very good control of bike despite obstacles, faster pace).
Participation prizes at the end of the ride. Plan for a 75 min. ride.
REGISTRATION
: There is no registration fee, but participants must be members of the Shediac Outdoors Association (only 5$) at 
www.apasoa.org
Who is-it for? Anyone with some riding experience and ready to have fun! Youth 13 years and under must be accompanied by an adult.
What kind of bike do I need? We will be riding on dirt roads and will ride off road on natural trails with roots and rocks. A Mountain bike would be necessary.
What equipment should I have? A Helmet (*mandatory), gloves, water bottle, air in your tires and a Positive Attitude.
Meeting point : Intersection of Lino road and Riverside Drive.