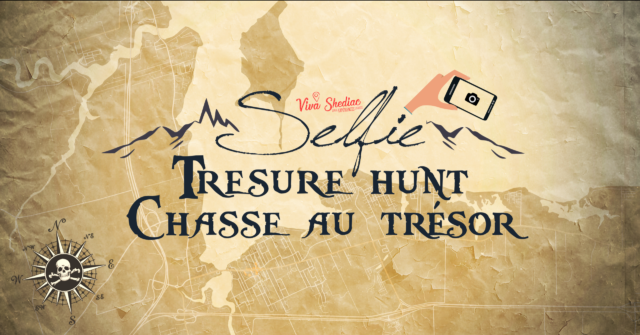 As part of the fall festival, Viva Shediac is offering a treasure hunt that will make you explore shediac while having fun with your friends and family. With the purchase of a treasure clue cards, you'll have access to clues that will guide you to places in the city to take a photo / selfie with your phone or camera. The clues will tell you about the history of Shediac, the important buildings and the special places.
Each photo is worth a number of points because some clues will be more difficult to solve. Each accumulated point will give you 1 ticket for the draw. There will be two draws for gift cards for any downtown business.
In addition, the fastest group to complete the list of clues will win a treasure of candy. We will mark your start and finish time. The Treasure clue cards will be available at the old train Station between 9 a.m. and 3 p.m. The photos must be sent by text message or shown in person at the old train station before 3 p.m.
The cost of participation is $ 20.