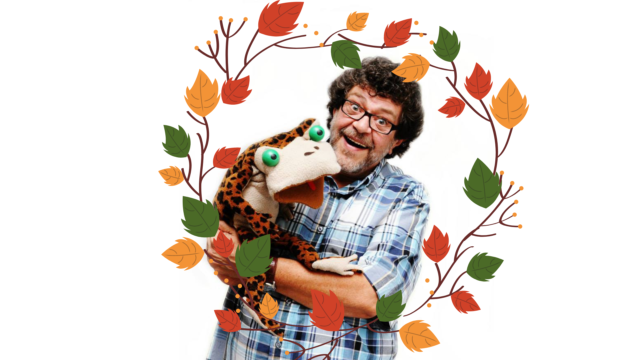 As part of the Fall Festival, Roland et Monsieur Crapaud will give a children's concert in French on Saturday, October 3. Roland et Monsieur Crapaud invite all little friends to join them for singing and dancing.
Autumn has arrived and Mr. Crapaud and his friends are all busy filling the warehouses with provisions in preparation for the winter. All except Babalou, who doesn't understand why the others are so concerned about the coming of autumn.
Toad with the help of his friends will not only allow him to appreciate the fall and what it brings us but also to discover the differences that there can be between the seasons here in Acadia.
We invite you to join us in celebrating the fall in the company of Roland Gauvin, Babalou Yeti, Mr. Crapaud, Maude la Crapaude and Nini la Grenouille.