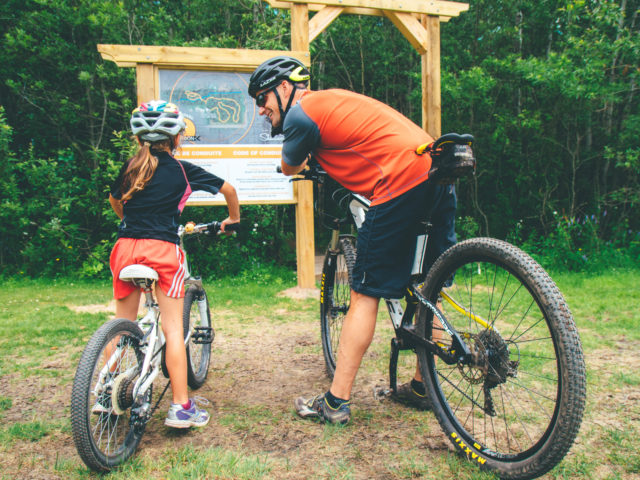 As part of the Fall Festival, the APASOA is pleased to welcome kids from 6 years old and up in their nature trails in Shediac, and to teach some basics MTB skills.
Breaks will have a fun surprise element!
No registration required. We will be dividing groups before the starts to respect the COVID-19 restrictions.
REGISTRATION: There is no registration fee, but participants must be members of the Shediac Outdoors Association (only 5$) at www.apasoa.org
Who is this activity for? children capable to ride their bike without training wheels. All kids must be accompanied by an adult whom will follow and help as needed.
What kind of bike do I need? We will be riding on a dirt road and in nature trails with roots and rocks. A Mountain bike would be reqired.
What kids of equipment should I have? A Helmet (*mandatory), gloves, water bottle, air in your tires and a Positive Attitude.
How long is the ride? We will probably be riding around 3-5 km. 1 km onto the dirt road to get to the off road trail sections to practice some drills before returning.