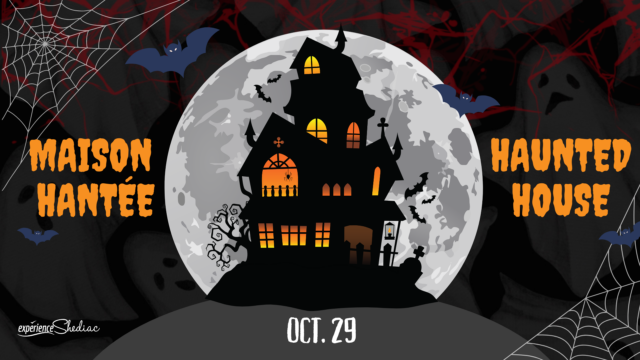 Ever wondered what was on the 4th floor of the City Hall?  Rumor is something spooky is going on!
The Town of Shediac in collaboration with the Garderie Beauséjour will be turning the Town Hall into a haunted house.
Saturday, October 29 from 1:00 p.m. to 3:00 p.m.: For the younger crowd - less scary
Saturday, October 29th from 7pm to 9pm: For the not so young - more scary
Non-perishable food items will be accepted and donated to Vestiaire St-Joseph Inc.
Free admission