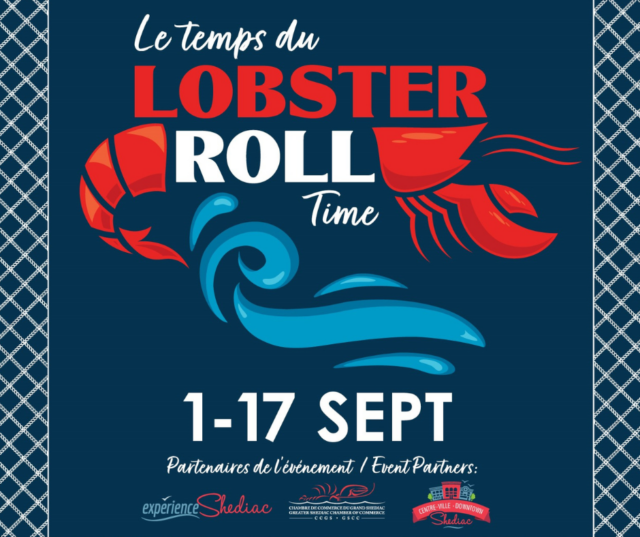 Get your taste buds ready because it's time to dive into a seafood lover's paradise. Lobster Roll Time is back! Feast on a variety of mouthwatering lobster rolls crafted by the finest chefs in town.
From classic buttery rolls to innovative twists, there's a roll for every palate. Don't miss this chance to celebrate the flavors of the sea with friends and family. Mark your calendars and tag your lobster-loving friends.
Stay tuned for more updates, including contest and delicious features! Follow us for all the buttery, lobsterlicious details!
PARTICIPATING RESTAURANT:
Adorable Chocolat
Chez Léo
Restaurant De tous les jours
Dixie Lee
Auberge Gabrièle
La Cabane du gros homard
La Coast
Restaurant La Gare
Le Bistro Moque-Tortue
Lenny's Take out
Lobster Deck
Seaside Grazing
Tait House