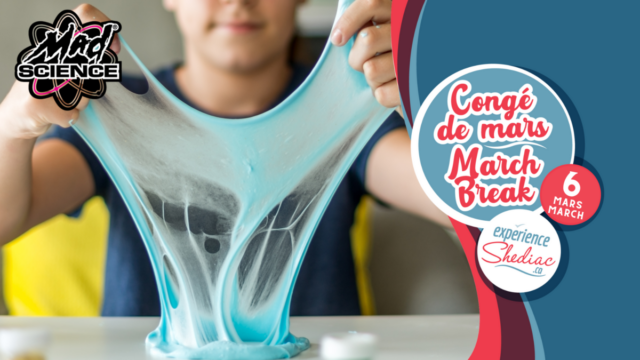 SLIME TIME (grades K-5) Ooze into a gooey hour of sliming around! Learn about polymers and the signs of chemical reactions as we compare "physical-reaction" slime and "chemical-reaction" slime. And of course students will make their very own batch of Mad Science slime to take home with them!
Location : Shediac Multipurpose Center
Limited number of participants.
Regristrations : https://bit.ly/3Y31Gd9