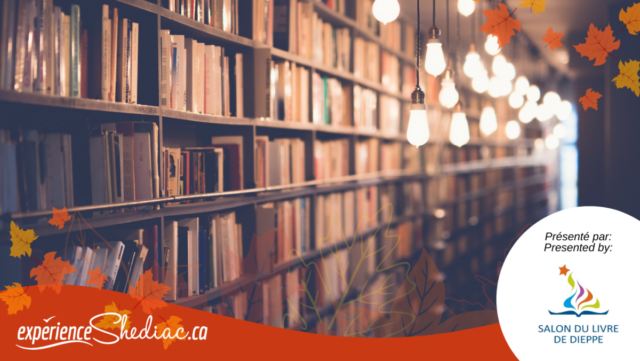 Time: 7:00 pm
Place: Château Scoudouc (2858 NB-132 Scoudouc)
Cost: Free of charge
Guest authors :
Sébastien Bérubé
Sébastien Bérubé is a multidisciplinary artist from northwestern New Brunswick. His first three collections and two albums take a frank, sharp and sensitive look at his region. An outspoken denunciation of current social and political injustices, he is one of the leading representatives of the new generation of poets in Acadia.
After working in schools as a cultural and community development officer for the Madawaska Maliseet First Nation, he is now responsible for the Emerging Voices program at Éditions Perce-Neige, and is dedicated to the development of Aboriginal, Francophone and Acadian literature in the Maritimes.
Gabriel LeBlanc
A native of Petit-de-Grat (Isle Madame), Richmond County, Nova Scotia, author Gabriel LeBlanc is an educator and school administrator who has been much appreciated by his students and colleagues during a career spanning more than thirty years of teaching at the elementary and secondary levels in public schools. He is a proud Acadian and a recognized raconteur.