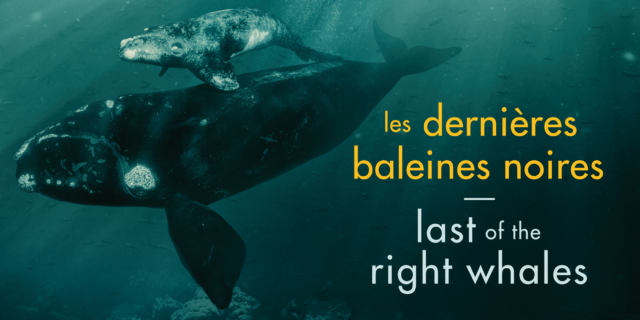 North Atlantic right whales are dying faster than they can reproduce. With just over 330 remaining, these great whales rarely die of natural causes. Instead, they are run over by ships or suffer lethal injuries from fishing gear. If we don't stop killing them, in 20 years they could be extinct.
From the only known calving grounds to the shifting feeding grounds, Last of the Right Whales follows the North Atlantic right whale migration and the people committed to saving a species still struggling to recover from centuries of hunting. Now climate change is forcing right whales further north in search of food, putting them on a collision course with deadly ships and fishing gear. With unprecedented access to film the whale migration, Last of the Right Whales brings a message of hope about the most at risk great whale on the planet.
Please join us after the screening for an audience Q&A with fisherman Stephane Ferron & Troy LeBlanc and guest whale experts.
This Shediac Community event is presented by HitPlay Productions in partnership with New Brunswick Conservation plus other Impact Campaign partners.
Doors Open at 6:30 PM, Film at 7:00 PM Q&A 8:30 PM
Tickets: 
Adult admission: Reserve here in advance $8 - ($10 at the Door)
Children and Teens under 18 - FREE