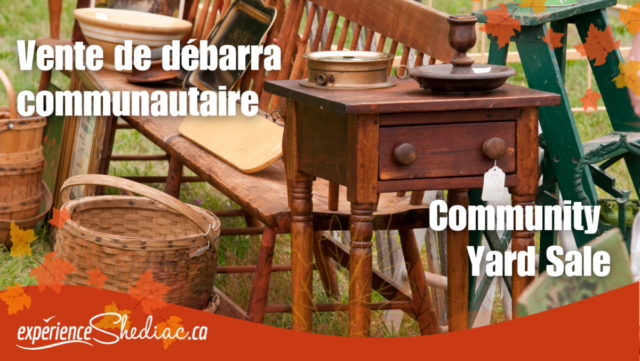 🌼🏡 Community Yard Sale Extravaganza! 🏡🌼
Are you ready for the ultimate treasure hunt? Get your shopping bags ready because our Community Yard Sale is back!
⏲ Time: between 8 a.m. and 2 p.m. 
📍   Location: Town of Shediac
💰 Registration fee: $5.00 *Registration must be completed by Monday, October 6, 2023.
The sales locations map will be available for download at www.experienceshediac.ca, or at Town Hall and the Shediac Multipurpose Centre from October 06.
Shediac residents wishing to register must do so before October 02: (506) 532-7000 or www.experienceshediac.ca.